This course is a tactical shotgun skills building course for the sport shooter that focuses on the fundamentals of shooting safety, shotgun handling and marksmanship and builds speed and accuracy for tactical pump action shotgun use in a tactical environment.. This course begins with an initial skills evaluation. The student will quickly gain experience, confidence and increase his skill level with a Shotgun and ends with a final evaluation to let you know what improvement you have made. This course involves heavy physical skills and is not recommended for students that have heart conditions or physical ailments that would prevent them from engaging in such activities.
We invite you now to view the entire course live and then look below for course overview and what YOU will come
away with. You are also welcome to use the form below to contact Raidon Tactics, Inc. directly for course scheduling!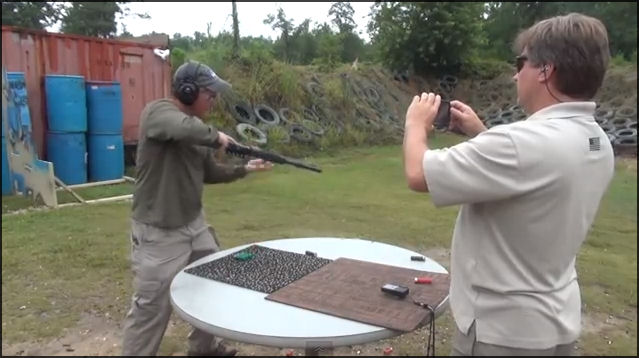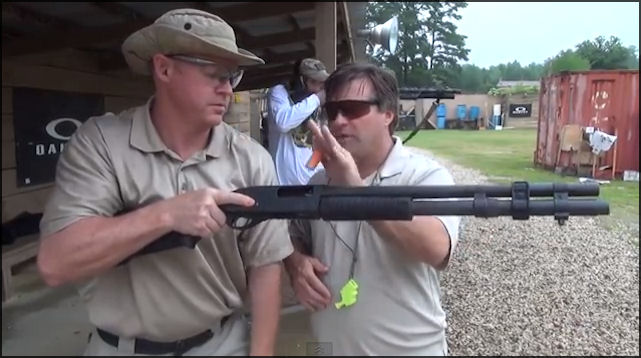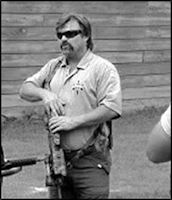 Frank McRae - Chief Instructor
He is the former head of the US Army Special Forces Advanced Reconnaissance Target Analysis and Exploitation Techniques Course (SFARTAETC) at Ft. Bragg N.C. He started his military career in the 1st Ranger Bn as an 11B infantryman. He served in the 1st Special Forces Group (ABN) Okinawa Japan, in Cco 1st Bn. 1st SFG(A) (C-1-1) where he was an assault team leader for F team,Troop 1 in the Combatant Commanders In-extremis Force (CIF) conducting operations in Operation Enduring Freedom, advising, training and standing up the Light Reaction Company of the Armed Forces of the Phillipines (AFP). He was then assigned as an Instructor to the SFARTAETC at the Special Warfare Center and School in Ft. Bragg NC, was promoted and became the NCOIC of the course and awarded for having the highest graduation rate for the course in it's twenty year history . He also served as a Troop SGM Troop 1 and Team SGT ODA-354 in B co 2nd Bn 3rd SFG(A) CIF in IRAQ as an Iraqi Counter-Terrorism Force (ICTF) Company SGM advisor and combat leader on many missions in Iraq and also attended the Israeli Counter-Terrorism Course as an exchange instructor.
Raidon Tactics, Inc. - 1 Day Tactical Shotgun Course
- $250 Per Student
Skills Taught
Weapons safety principles
Weapons loading/unloading
Fundamentals of Shotgun Marksmanship
Immediate action for malfunctions
Fighting with the Tactical Shotgun
Tactical and Speed reloads
Slow aimed fire
Rapid aimed fire
Rhythm drills
Single target engagement
Multi-target engagements
Shooting and moving
Barricade shooting
Course Requirements
Pump action Shotgun
Individual ammo pouches
Safety Glasses and hearing protection
Appropriate weather clothing
Positive learning attitude
350 rds of ammunition ( birdshot)
Lunch
Course Goals
Increase in shooting ability from start to finish of course.
Proficient weapons handling skills and safety

Understanding of the fundamentals of weapons employment.
Using the form to the right, take the opportunity to obtain course schedules and to make sure you reserve a spot as course sizes are deliberately kept small to give each student the optimum training they need.