In the world of aftermarket gun grip accessories, TUFF1 addresses the durability, fit and ease of installation of other gun grips available. Whether you want a grip accessory for a GlockTM, Sig SauerTM, AR-style rifle, or something more unique such as HK, AK, FN, etc, TUFF1 will perform and enhance weapon retention and "feel" that recreational shooters, military and law-enforcement personnel expect in a universal grip accessory in the field or on the street.TUFF1TM – The Only Universal Gun Grip with Durability, Performance & Function. The only gun grip accessory that also works equally well on revolvers. Increase your weapon retention.
High Performance – no tear and no slip.

Universal fit for all firearms with a pistol grip.

Quick and easy installation.

Low profile and extremely low weight.

Multiple colors and textures.

100% made in the USA.
Sometimes called a grip sleeve, slip-on grip or "glove", TUFF1 offers the user a fit second-to-none. TUFF1 conforms to each firearm's unique geometry without adding extra size that you don't want while providing the best grip available whether hot, cold, wet or dry. Shoten Armory carries the TUFF1 Patterns most popular with law enforcement. For the complete catalog, visit www.tuff1.com.
Be sure not to miss the TUFF1 Installation Videos found at the bottom of this page. After watching, you can always go back up to the selections and choose the ones you might've missed the first time through!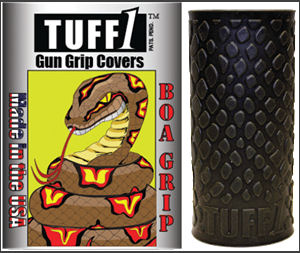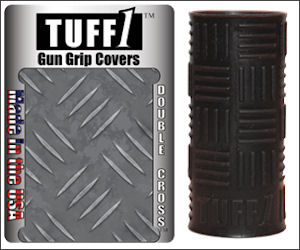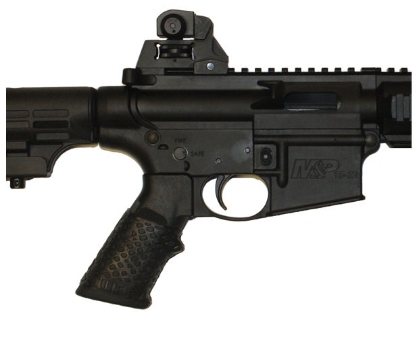 Law enforcement personnel have focused their interests on the Boa and Double Cross patterns and for good reason. They are both solid, reliable and dependable. Their straightforward approach is a solid piece of confidence when you have to draw your weapon not even knowing your hands are hot, sweaty and greasy. When its pouring rain and a crack dealer rushes you with a knife. When you're in the woods hunting and your firearm lands in the water after a fall. Like the TUFF1 Boa Design, its simplicity.
Don't miss the videos at the bottom showing you step by step just how easy it is to install your new TUFF1 Gun Grips to your trusted handgun, tactical shotgun with pistol grip or that new AR15 you just finished.
Immediate Release - A-TACS Military and SpecOps Gun Grips. Designed and developed for military and law enforcement Special Operations units and operational personnel.


Make sure not to miss these videos and when you're done, go back up through the choices above and
you just might find see one you missed!